Kuchnia p. Marty Sawickiej
Cokolwiek uczyniliście jednemu z tych braci moich najmniejszych, Mnieście uczynili.
Mt 25, 40
Cokolwiek uczyniliście jednemu z tych braci moich najmniejszych, Mnieście uczynili."
Mt 25, 40
Pani Marta prowadzi kuchnię dla ubogich w Krakowie. To dzieło miłosierdzia rozpoczęła razem ze swoją siostrą Teresą ponad 40 lat temu, a od śmierci swojej siostry (ponad 10 lat temu) prowadzi kuchnię sama – przy pomocy ludzi dobrej woli. Codziennie w swoim malutkim mieszkaniu pani Marta wraz z innymi osobami gotuje obiady dla potrzebujących. Kuchnia codziennie karmi 40 osób, zapewniając ciepłe posiłki bądź suchy prowiant. Ponadto niektórych wspiera w wykupieniu leków.

Jako wspólnota organizujemy zbiórki na rzecz tej kuchni, współpracujemy z młodzieżą Fundacji Tysiąclecia w organizowaniu kwest w kościołach na rzecz kuchni, pomagamy także w przygotowaniu posiłków przed Świętami. Wspieramy modlitwą i nadal szukamy dróg pomocy w tym dziele.

Wsparcia dla tego dzieła można udzielić biorąc udział w internetowej zbiórce: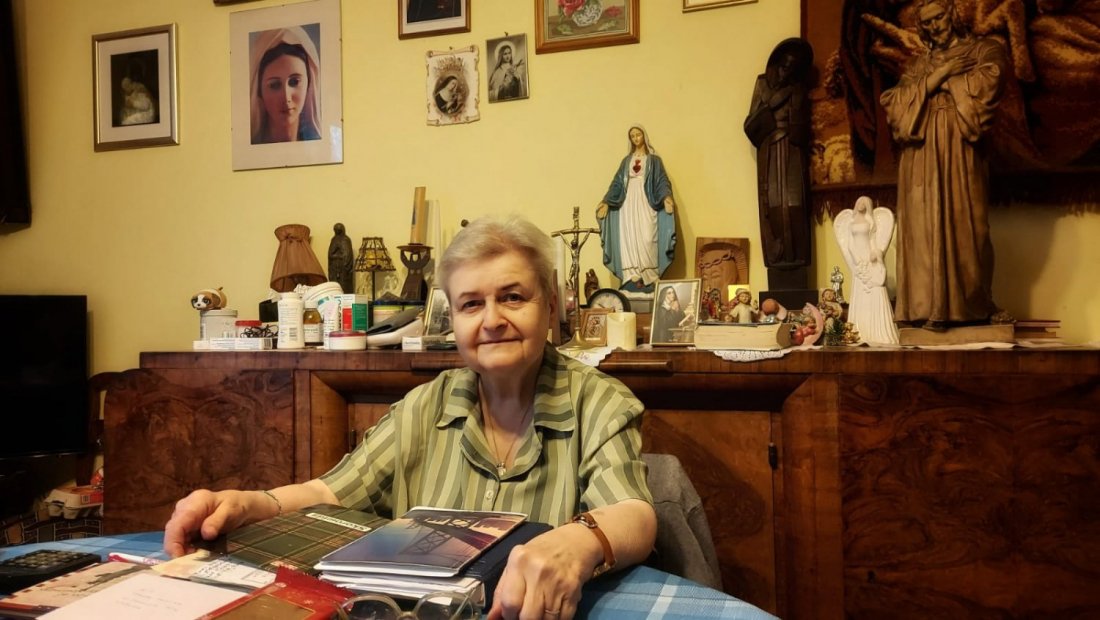 Wsparcie kuchni dla ubogich | zrzutka.pl
Chyba nikt z nas nie wyobraża sobie nie jeść przez kilka dni nic ciepłego, nie pić porannej herbaty czy kawy, bez których, jak nam się wydaje, nie możemy funkcjonować. Spróbujcie pomyśleć o tym, że to wszystko może wcale nie być oczywiste. I podzielcie się tym dobrem, które macie, podając je dalej.